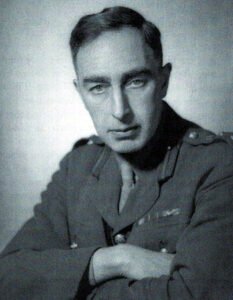 Arthur Behrend (1895 – 1974) was a family member of the famous Bahr, Behrend Shipping Line. He wrote two autobiographical accounts of his time as a soldier in World War I – Make Me a Soldier and As From Kemmel Hill. Arthur also penned three novels, The House of the Spaniard, Unlucky for Some and The Samuri Affair. The House of the Spaniard was made into a film by Ealing Studios in 1936.
He also wrote an account of the family firm, Portrait of a Family Firm Bahr, Behrend & Co 1793-1945, published in 1970.
Read Arthur Behrend's war memoirs in exclusive ebook editions from Wyndham Books. Available now from Amazon.