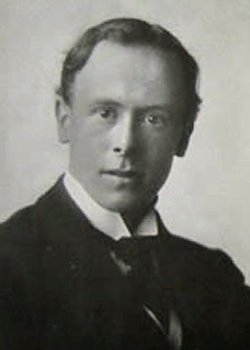 Cecil Roberts (Edric Cecil Mornington Roberts) was born in Nottingham on 18th May 1892.
He began his career as a civil servant, then moved into journalism at The Evening Post. From 1915 – 1919 he was literary editor of the Liverpool Post. During the Great War. He was also a special correspondent for the British services. In 1920 he became editor of the Nottingham Journal, making him the youngest ever editor of a morning newspaper in Britain.
Roberts published his first novel in 1922, and went on to write over thirty novels, as well as poetry, travel writing, biography, and a number of volumes of autobiography.
In the Second World War, Roberts worked for Lord Halifax, the British Ambassador to the USA.
Cecil Roberts died on 20th December 1976. He had donated his papers to Churchill College, Cambridge, the previous year.
For the first time, some of the author's most popular novels are now available as ebooks. These reissues began with the hugely successful Victoria Four-thirty, which was originally reprinted over 30 times. It celebrated its 80th anniversary in July 2017, with a new ebook edition.
Read Cecil Roberts's novels in exclusive ebook editions from Wyndham Books. Available now from Amazon.